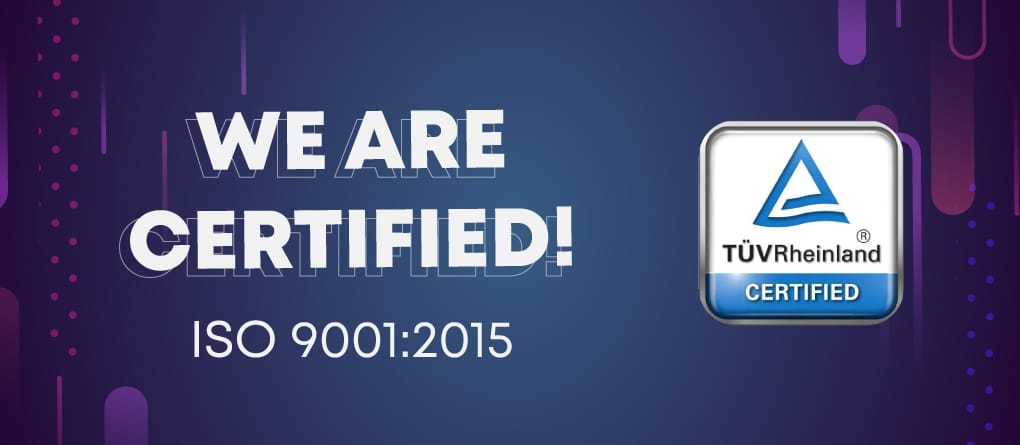 Brickell, Miami, FL – May 26th 2021
DinoCloud has passed the ISO 9001:2015 audit on its management systems within its core processes, certificating the most prestigious quality standard for management systems in the world.
DinoCloud has successfully obtained this highly recognized certification. This certifies that its quality management systems have been fully assessed and approved to validate the provisions of ISO 9001:2015 for our cutting edge consulting services.
«The ISO certification communicates to our customers and prospects that we comply with the internationally recognized standard for quality management systems. This is yet another achievement demonstrating that we thrive and continue to build confidence for our customers, demonstrating our on-going commitment to high quality products and services»
Nicolás Sánchez, COO at DinoCloud.
This rigorous standard is based on a number of quality management principles including a strong customer focus, the process approach and continual improvement.
At DinoCloud we thrive on keeping improving and challenging ourselves to be able to provide a unique experience as a partner to our customers, and this certification is merely another example of our focus.
About DinoCloud
DinoCloud is a leader in the creation, migration, and optimization of products deployed in the cloud.
As key regional partners of AWS and other first-class cloud providers, our certified elite teams operate under the highest standards of excellence and efficiency.
Based on our expertise in different industry verticals such as health, fintech, logistics, e-commerce, telecommunications, software and many others, we focus on the success of each client by offering a personalized experience to take their business to the next level.
---
Social Media:
LinkedIn: https://www.linkedin.com/company/dinocloud
Twitter: https://twitter.com/dinocloud_
Instagram: @dinocloud_
Youtube: https://www.youtube.com/c/DinoCloudConsulting